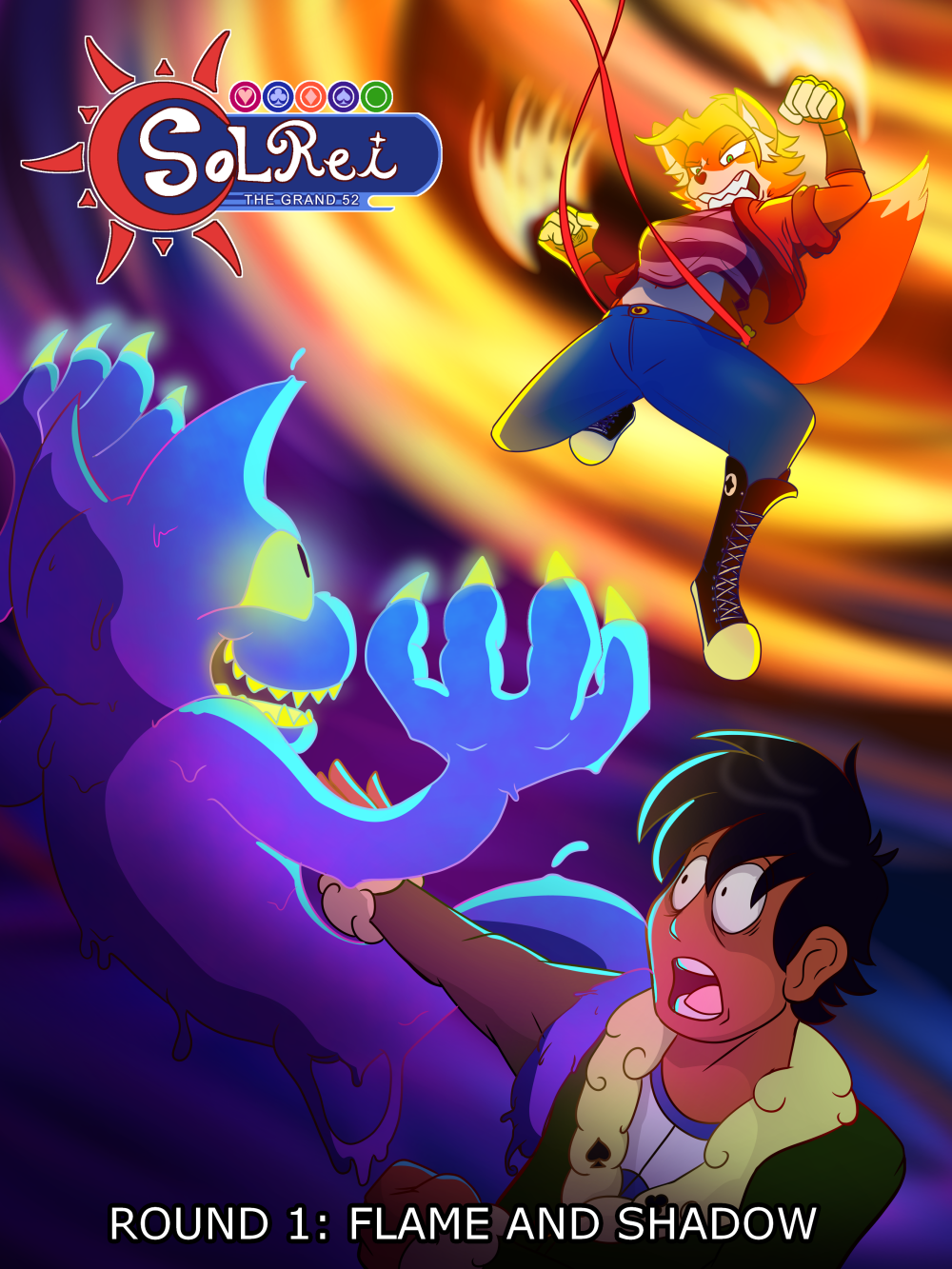 Elsewhere in the aether of possibilities is the world of SolRei. A world where its inhabitants are in touch with an arcane life-force swirling in and around them. This inner force- known as Sol- burns brightly in the hearts of its greatest figures- the Muses! Throughout history, these exceptional individuals and their allies/enemies have taken place in dramatic confrontations that shape the landscape of their world. You'll take on the role of a Player, chronicling the journey of these larger-than-life figures and retelling their story though combat by Embodying your Muse! Players experience a Match through their Muse's eyes, utilizing their Rei to unleash unique Abilities and Arts! Get ready to contend with other Players as you and many others weave a new legend through battles transcending beyond time and space!

SolRei: The Grand 52 is a unique and exciting card game experience. Players will choose from an ever increasing roster of incredible Muses and devastating Arts to represent how they want to do battle with eachother. The best part?

SolRei is an entirely free to play game!
By simply printing the cards found on this website, SolRei can be played RIGHT NOW for the cost of a sheet or two of printer paper and a few decks of playing cards!

For more information, please check out our about section!